Innovation for You
A signature that reflects our ambition to innovate for performance, serving our customers. This ambition is realized on the one hand thanks to our active participation in French and European competitive clusters, but also through the regular filing of patents, and our contributions to collaborative programs alongside several research laboratories.
We have in-house design offices, composed of some 60 employees, and invest 9% of the annual turnover in Research and Development. We thus ensure the implementation of a dynamic and continuous innovation policy.
By combining our desire to maintain proximity to our customers and our capacity for innovation, we are able to offer solutions with high added value. These allow us to meet the needs of each of our clients and anticipate market developments.
9% de CA
invested in research and development
60 engineers
in our internal design offices
We partner with partners for complementary technologies and develop 10 new products per year.
Developing performance to serve our customers
Our innovation policy is driven by the specific skills of each of our employees. We control the entire development of our solutions: from software, electronic and mechanical design to production. Through their expertise, each person becomes essential in the evolution of this ecosystem of skills. They thus contribute to a continuous improvement approach by creating more than 10 new products per year and by accompanying migrations towards new solutions.
Software design skills
Our software design office encompasses a range of related skills, from the development of information storage and dissemination solutions to the creation of applications ensuring interactivity with citizens and public transport users.
Data collection : Lumiplan capitalizes on all the territory's data in order to disseminate it in real time to all its customers. By integrating GT7 into the National Standards Commission, we have been involved in the review of SIRI and NeTEx standards since 2005.
Software development : Lumiplan develops software for the city, transport and mountains, in order to aggregate and disseminate data on all our solutions, physical or digital.
App development : Lumiplan publishes a range of mobile apps for all territories running iOS and Android.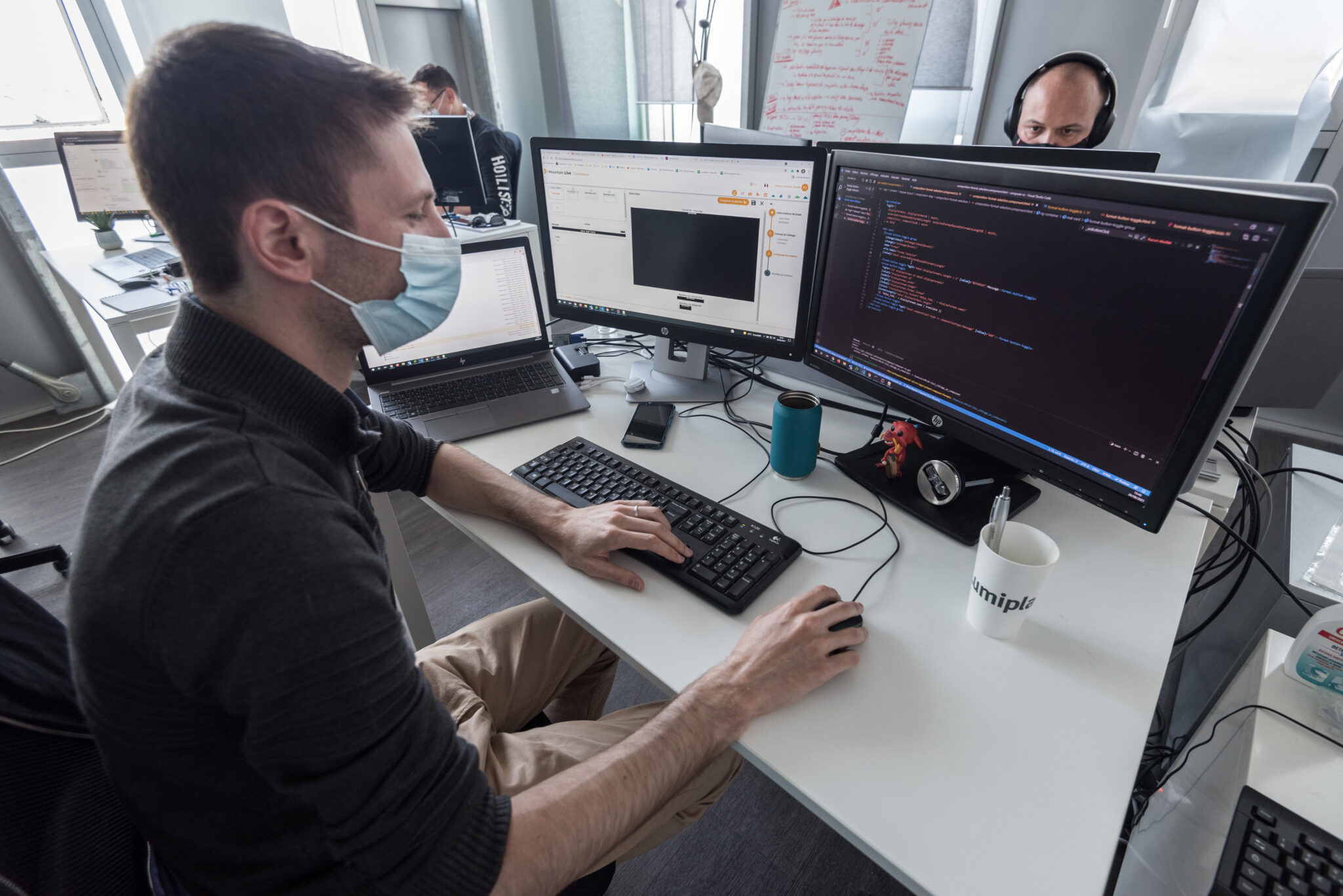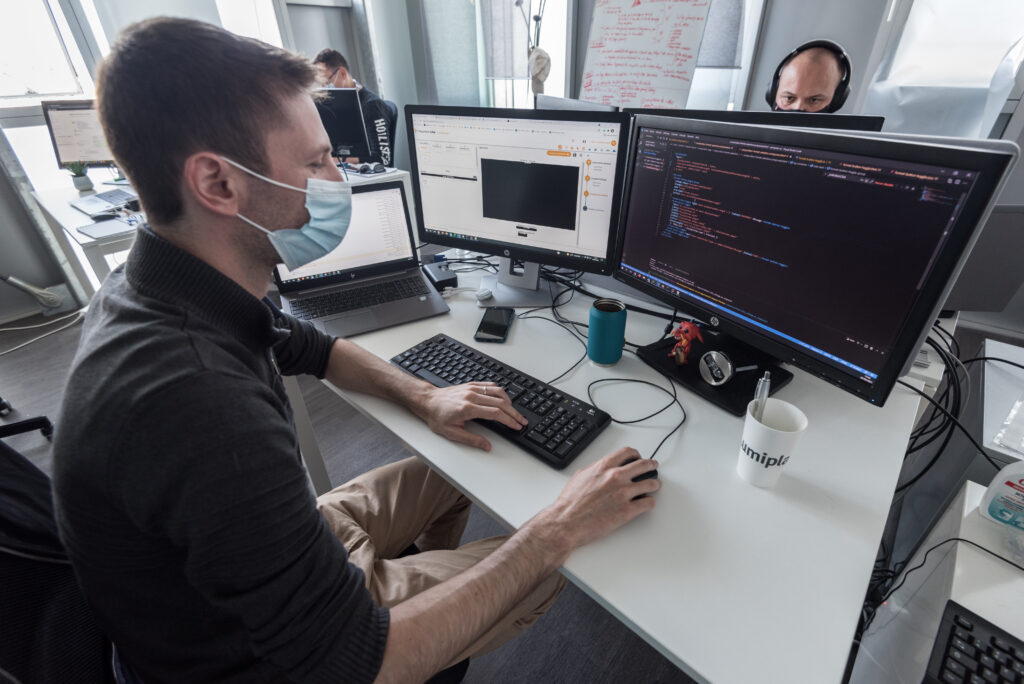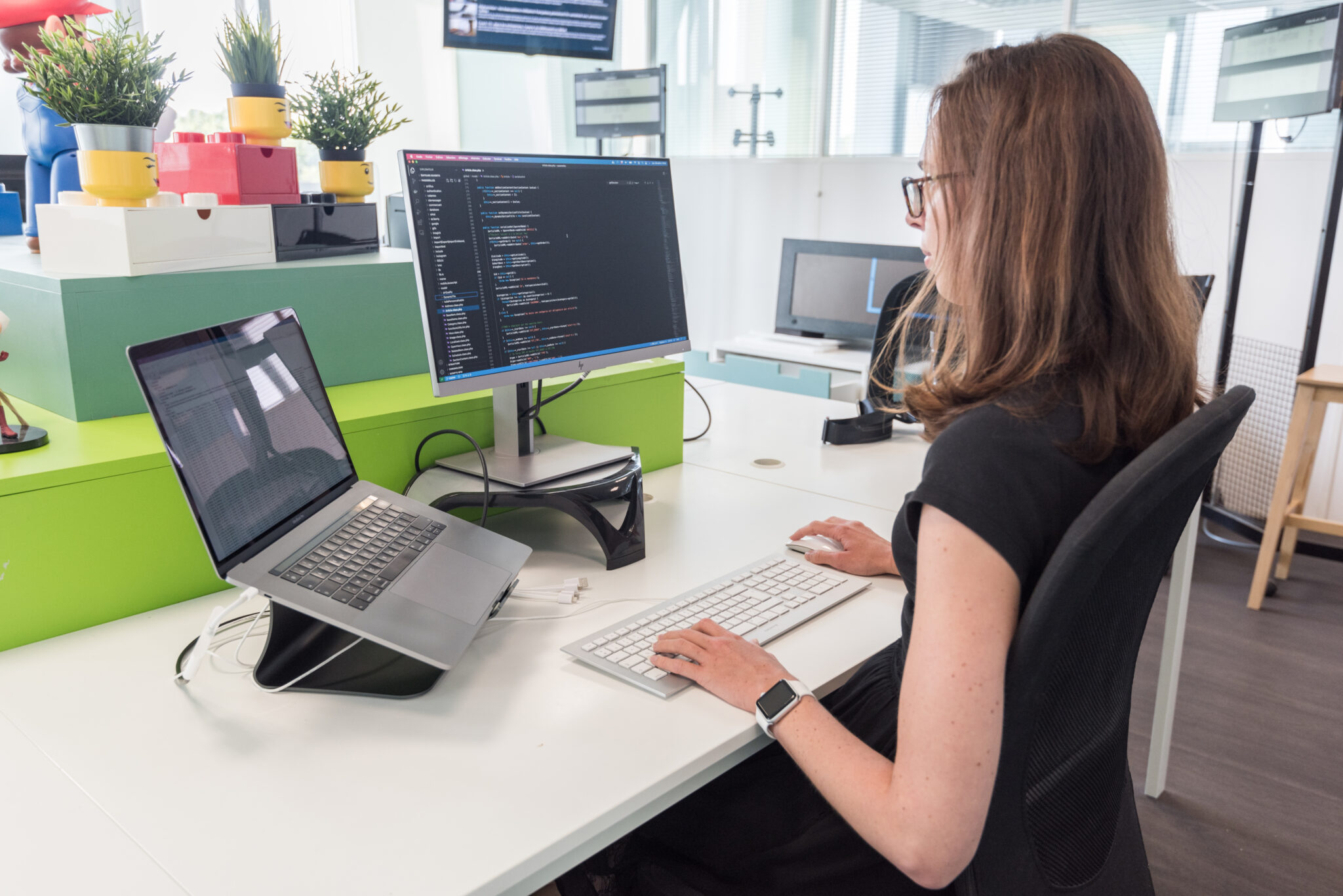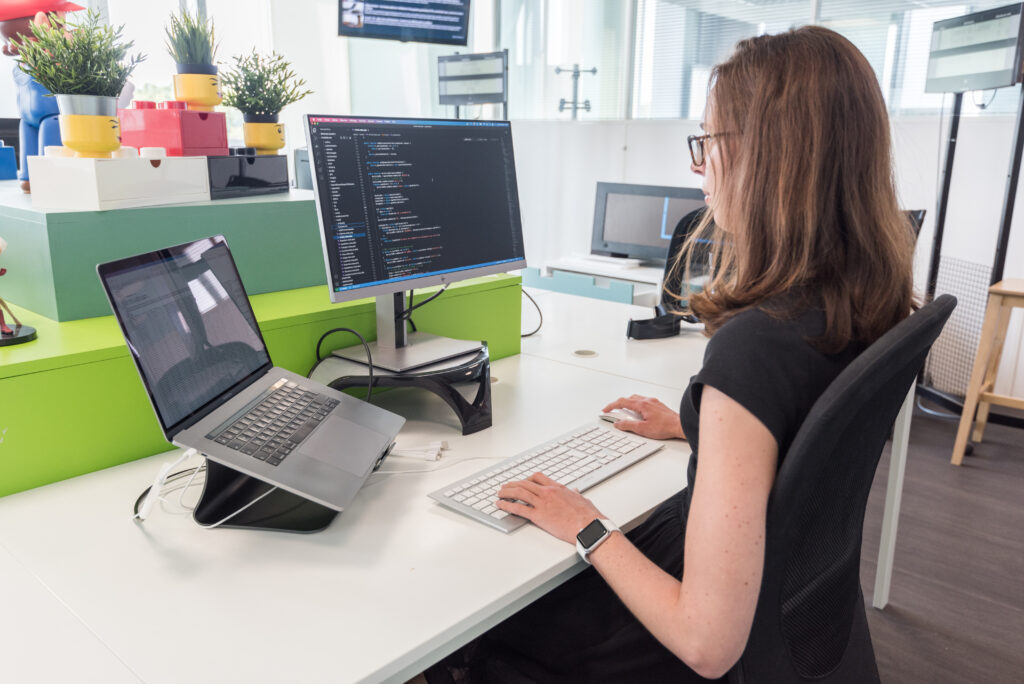 Electronic design skills
Our electronic design office develops solutions to optimize the dissemination of information in real time on physical screens, mastering the technologies of information, display and power supply.
Connecting to a communication network: Lumiplan masters cellular information technology (3G and 4G, Tetra, Radio, WiFi, Bluetooth, Ethernet) and deploys equipment that can broadcast information through real-time communication networks.
Energy consumption: Lumiplan develops solutions whose power is adapted to the urban environment by connecting to the energy network of the city, or by setting up an autonomous electronic system such as batteries and solar panels. We collect sustainability data from these systems to anticipate their renewal.
Display technologies: Lumiplan masters existing display technologies and deploys solutions adapted to different challenges. We offer large-scale colour screens (LED and TFT) and screens suitable for low power consumption (LCD and e-paper).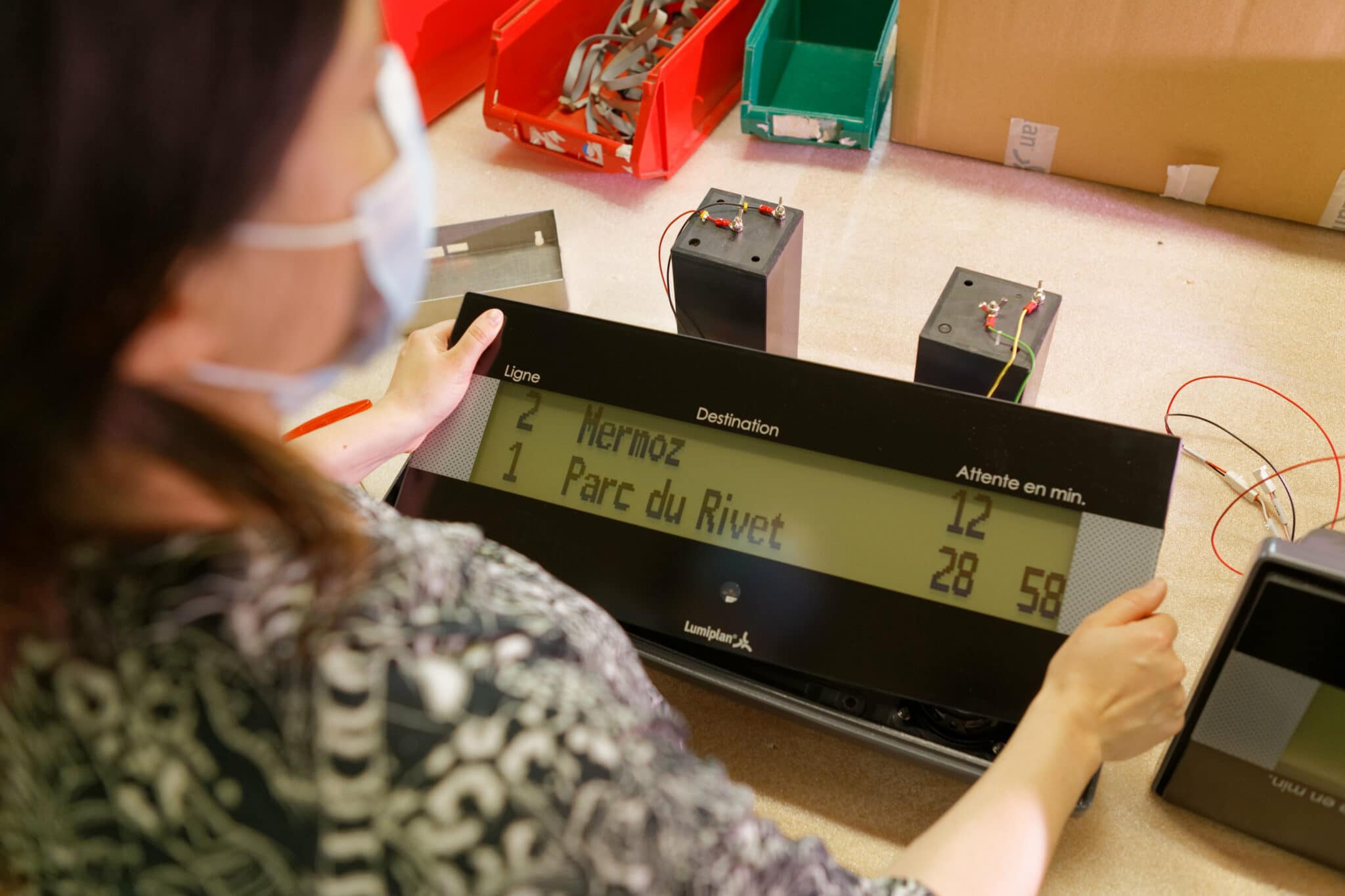 Mechanical design skills
The mastery of mechanical design comes at the end of the development of solutions. This step makes it possible to dress the equipment and relies on a close collaboration with the electronic design office.
Design design: Lumiplan harmonizes the final appearance of its solutions. We anticipate the codes of urban planning and optimize the design for a complete integration with the urban furniture already installed. The aim of the design of the equipment is to enhance the information disseminated and to make the product as simple as possible by working on the forms and volume.
Optimization design: Lumiplan adapts the mechanical appearance to the innovations and technological evolutions of internal systems. Optimizations are regularly studied to facilitate maintenance and access to electrical components. We test our solutions under extreme conditions and develop technologies to ensure the longevity of our equipment.