LumiPlay is a software tool for content creation, management, and programming. Using its intuitive, modern interface, you can create and share effective messages with the greatest of simplicity and freedom. The created content can then be distributed via the town's mobile app or displayed on a touchscreen terminal or information screen.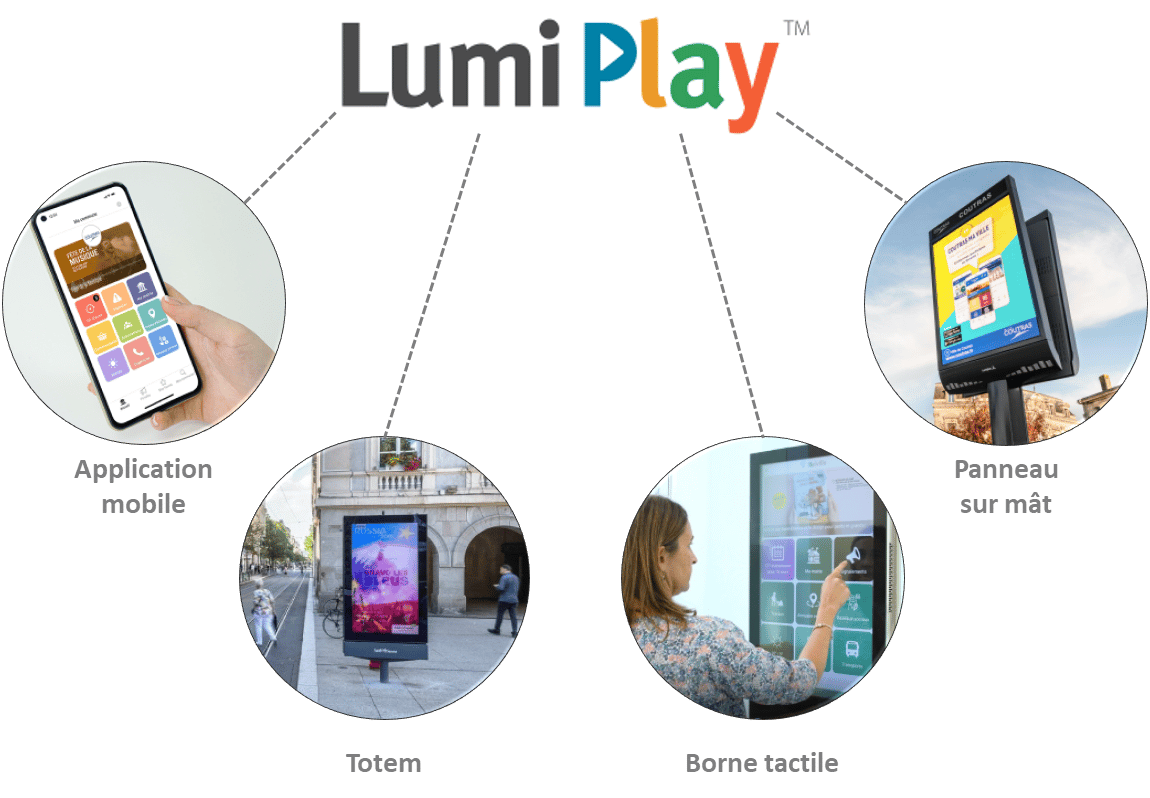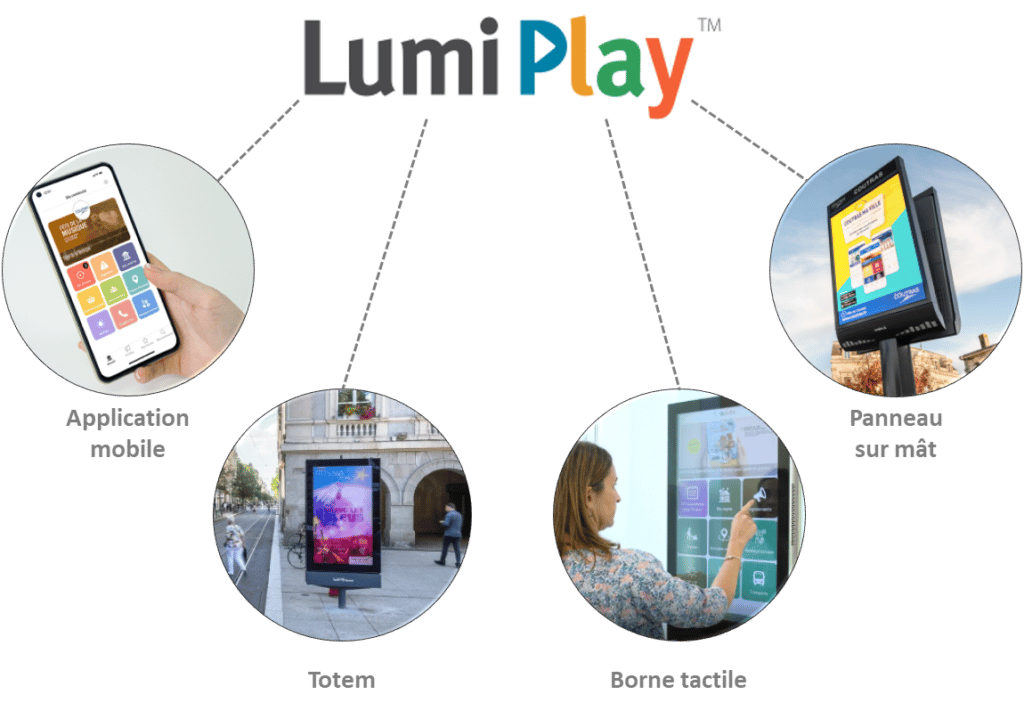 Programming content with total freedom
LumiPlay's major features:
Great freedom to create— choose the page layout of messages from the built-in template library or use the extensive media import facilities
Time savings: generate a message automatically based on the many available templates, import your creations, use the software immediately without a long learning curve, and take advantage of automatic formatting when importing information from external sources (websites, social networks)
Precisely targeted messages: programme your messages according to the time and known location of the recipient, synchronize and moderate the delivered content in real time, according to your own parameters
Sound editorial consistency.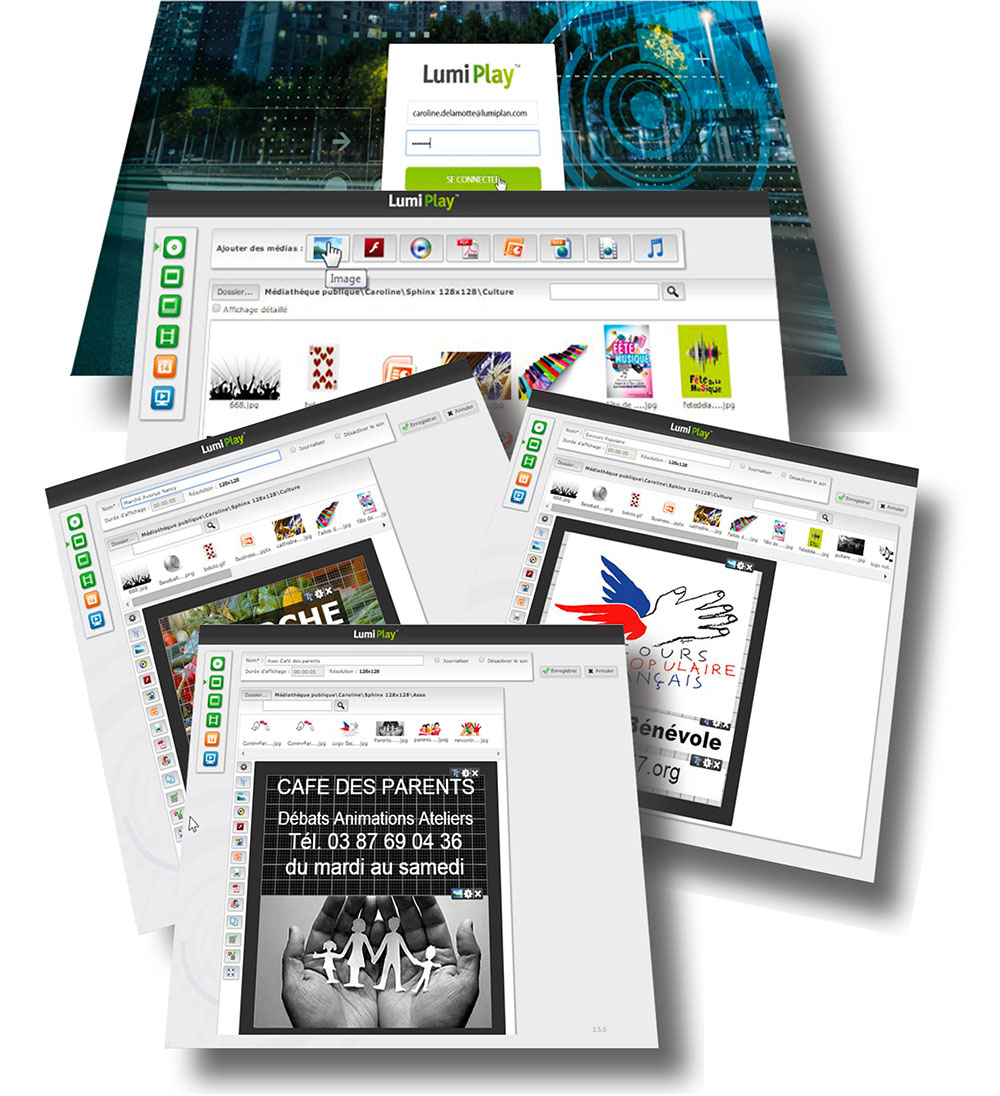 An information ecosystem
LumiPlay software makes unified communication easy to implement by sending the same message to all townspeople at a given moment on your various communication media.
This content creation software brings dynamic communication to the town, enabling convergence of the town's content outlets (twitter, website, municipal magazine, video channels), its partners (transport systems, catering services, employment agencies, weather station, etc.), and its townspeople (individuals, associations, opinion polls, etc.).