Stay connected with the people of your municipality
The town in my pocket
Simple, effective communication between the municipality and the townspeople is vital these days. To this end, Lumiplan offers local authorities a ready-made solution for providing real-time information to people via their smartphone.
Your town's custom app can contain such varied information as public service opening times or local news.

The app is 100% customizable
The use of "drag and drop" technology enables each citizen to have his or her own, totally optimized interface in the app. Services can be added or deleted according to the user's main interests. Bringing local swimming bath opening hours to the fore, adding the timetable of one's usual public transport service, displaying school meal menus - a couple of taps and everything is possible.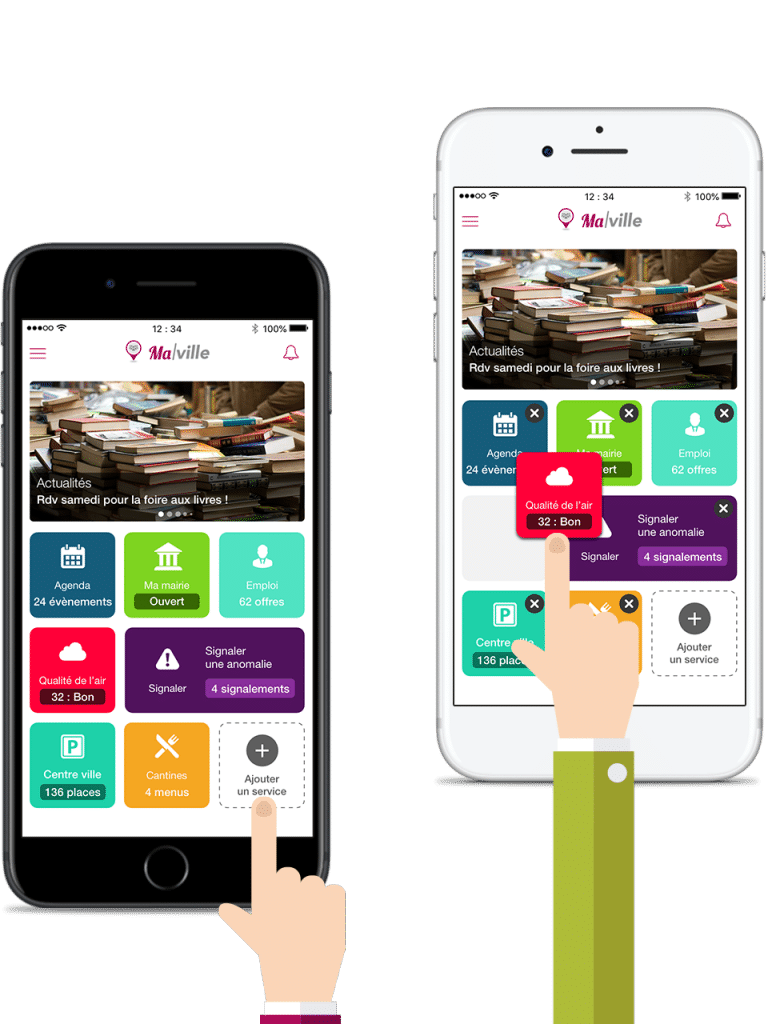 Over 200 municipalities have placed their faith in us.
Ablon-sur-Seine, Bras-sur-Meuse, Calais, Courbevoie, Evry, Fourmies, La Grande Motte, Levallois Perret, Pantin, Reims, Saint-Etienne, Thionville, Tours Métropole, and a host of others.
Over 200 municipalities trust Lumiplan in creating or improving ties with their townspeople.