Tried and tested know-how for over 45 years.
A rich history
Since his founding, Lumiplan has strived to accompany society and its evolutions.
The group story begins in 1972 with an idea thrown into the air: the creation of luminous maps or street plans to inform tourists. Seaside resorts on the Atlantic coast, followed by ski resorts, Lumiplan begins its development.
1972-2007: Lumiplan expands and invests in new markets.
In 1982, the "Ski" offering is extended to town electronic information services.
In 1992, Lumiplan launches its Transport business and takes part in European Union deliberation on information systems for public transport.
In 2002, Lumiplan incorporates "Full Colour" display solutions in its applications, thus becoming the first vendor to deploy outdoor colour screens in France, notably in sports complexes.
2007-2010: Lumiplan expands its business through external growth.
In 2007, Lumiplan wins the tender for electronic information journals in the City of Paris and consolidates its transport offering with the acquisition of the Heurès business, a traffic and service scheduling solution for bus services.
2008 and a new acquisition: Lumiplan consolidates its urban foothold by acquiring FA Technology, an important stakeholder in the dynamic urban display segment.
2009 marks a new turning point: the company fleshes out its international ambitions and creates the Lumiplan Asia subsidiary in Singapore. It also continues its expansion in the public transport market with the acquisition of Duhamel, a pioneer company in on-board communication solutions. Alongside this, Lumiplan takes its first steps in smartphone applications with ski-station specific apps.
2010 to today: Lumiplan consolidates its business and pursues its international expansion.
2010 sees further international development with the creation of the Lumiplan India subsidiary in Bangalore, dedicated to the Transport business.
In 2014, smartphone apps gain new impetus with the introduction of citizen applications.
In 2015, the mountain business steps up its development in the United States by creating the Lumiplan North America subsidiary.
In 2017, Lumiplan continues its expansion with the acquisition of Ameli in Italy, an on-board passenger information system specialist, and Soridis, a passenger information expert operating in SNCF railway stations.
In 2019, Lumiplan acquires the Spanish company BQB, a specialist in passenger information solutions for public transport in Spain.
In 2022, Lumiplan strengthened its expertise in mobility data with the acquisition of Okina.
Today, Lumiplan employs 270 staff and records a turnover of €55m.
Turnover split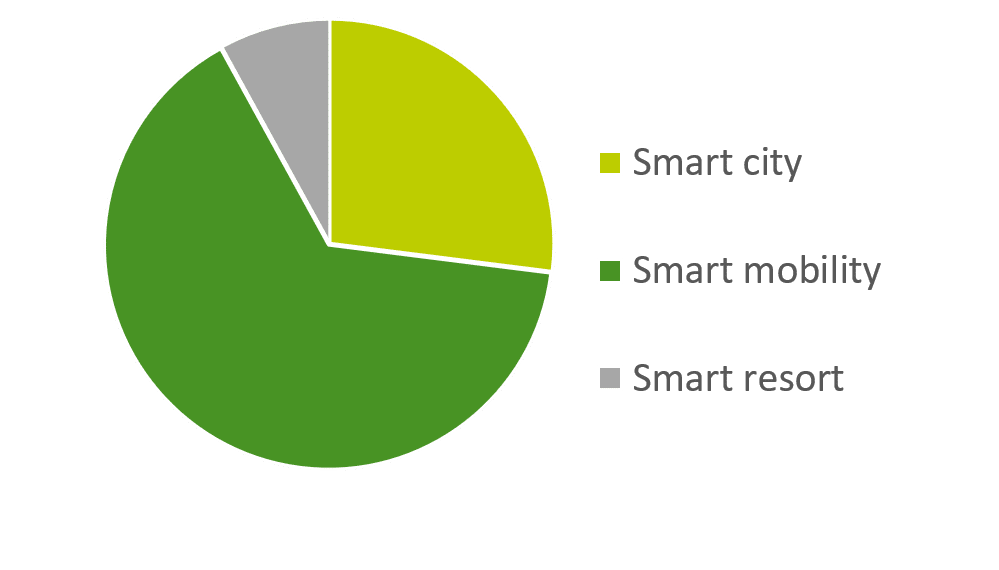 Turnover progression in €M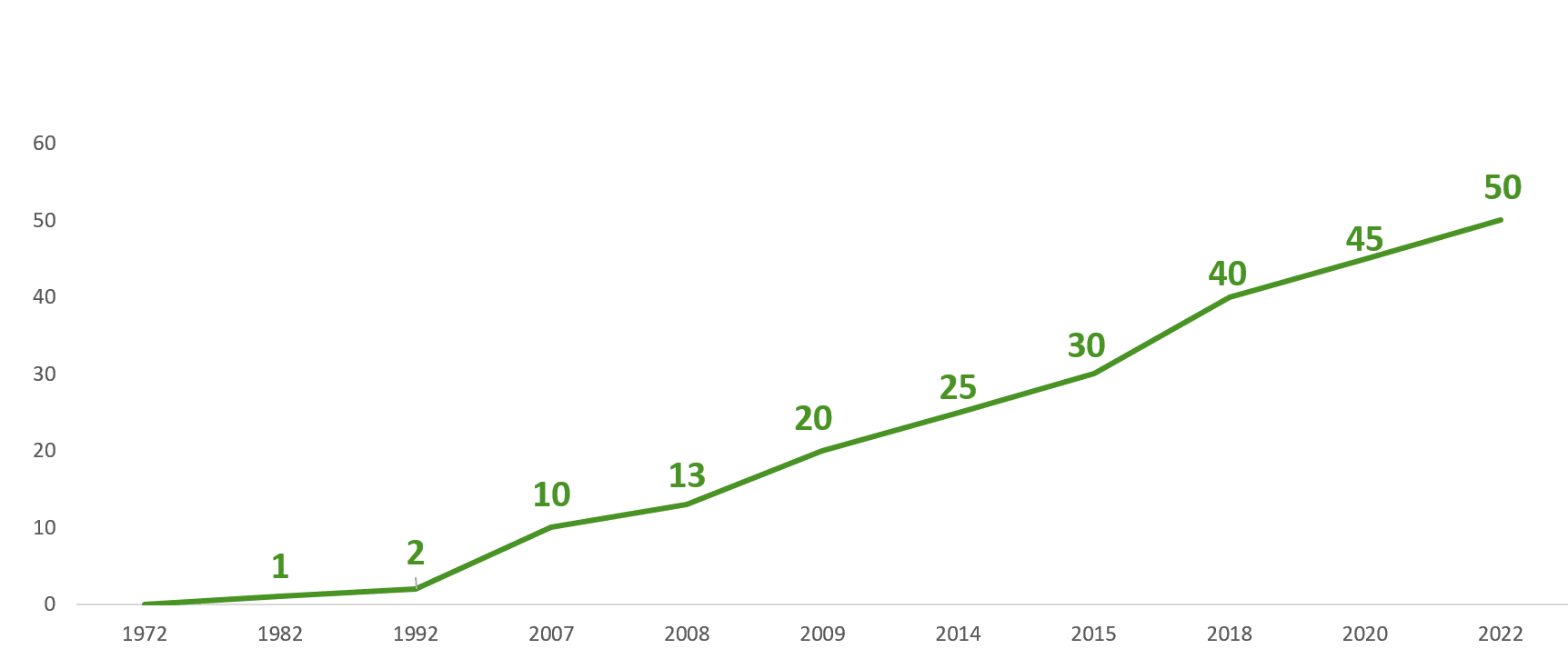 Workforce progression