Assisting our clients in the promotion of their regions and districts.
Customer experience in our genes
Ever since its founding, Lumiplan has developed know-how and specialist expertise revolving around dynamic communication in order to assist customers with their own development issues.
Lumiplan is involved in three main business areas: communication with citizens, information in public transport, and the ongoing vitalization of mountain domains.
With close to €45m turnover, 25% of it from exports, and a workforce of more than 240, Lumiplan continues its expansion in France and worldwide by providing innovative high-performance solutions and services for improving the customer experience. Lumiplan thus contributes to creating bonds between the town and its people, improving comfort and convenience in public transport, and boosting the attractiveness of areas offering the pleasures of snow sports and mountain activities.
Innovation for You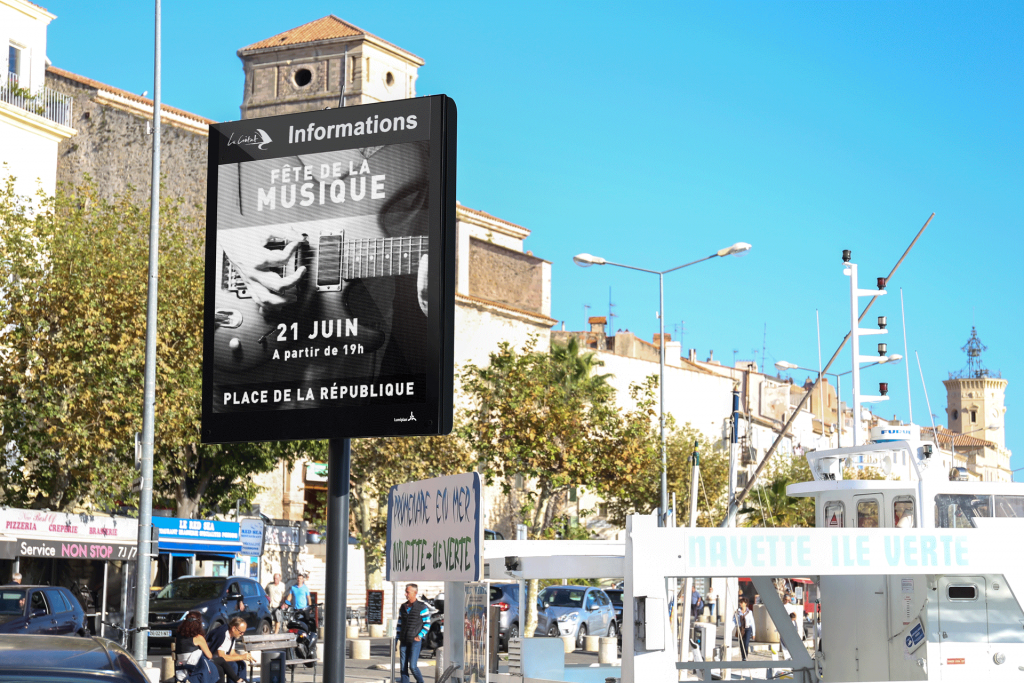 Lumiplan innovates to serve local authorities, to develop links with townspeople thanks to communication solutions using dynamic information screens and smartphone apps.
Lumiplan innovates to serve public transport authorities and operators and to improve the passenger experience with scheduling and information solutions.

Lumiplan innovates to serve communities and ski park administrators and operators, to improve the experience for tourists and skiers.