Assisting our clients in the promotion of their regions and districts.
Customer experience in our genes
The customer experience at the heart of our DNA
Since our creation, we have been developing know-how and expertise around dynamic communication, in order to offer ever more efficient and innovative solutions. We have been working alongside our clients for a long time, sharing their strategic challenges in developing and distributing local information in real time.
Whether it is intended for citizens, travelers or visitors, information contributes to enhancing the value of the territory in the eyes of users, revitalizing city centers, facilitating mobility, or promoting the local tourist offer.
Discover Lumiplan in 2 minutes
Information in real time
We work in three main areas of activity : citizen communication, mobility and the revitalization of mountain tourist sites. These three areas of activity have one thing in common: useful information in real time, on physical and digital screens, which can be controlled by our LumiPlay™ platform.
LumiPlay™ is the Lumiplan Group's SaaS software platform designed and developed to provide the best possible software experience, effectively support our customers in their business and save them time. LumiPlay allows you to :
Aggregating static and dynamic territory information
Mastering communication through data governance
Automatically and manually distribute contextual content in physical and digital spaces
Oversee broadcast media
We continue our development in France and abroad, providing high-performance and innovative solutions and services to improve the customer experience. In this way, we help to create links between local authorities and their fellow citizens, to optimise passenger information and to strengthen the attractiveness of mountain tourism areas, in summer and in winter.
An ambitious innovation policy
We conduct a continuous innovation process and invest 9% of our turnover in Research and Development. This strategy allows us to offer ever more efficient and innovative hardware and software solutions, in order to meet the challenges and needs of each of our customers, in all markets.
Innovation for You
At the service of citizen information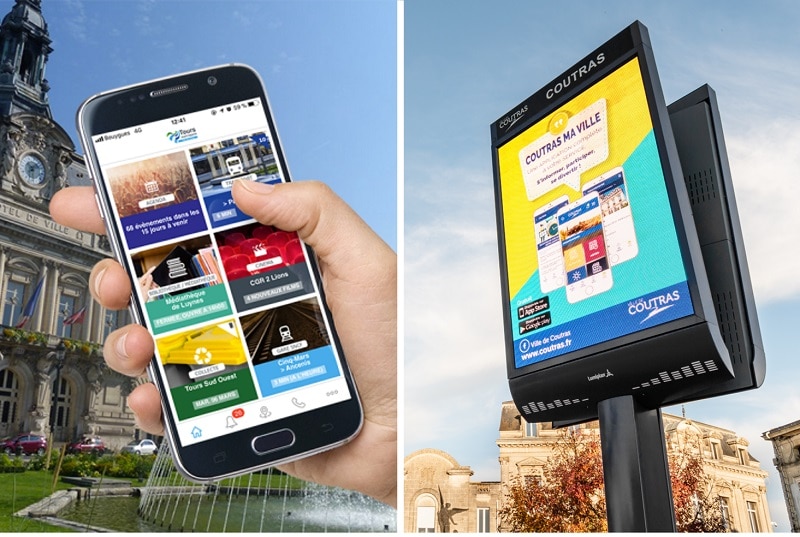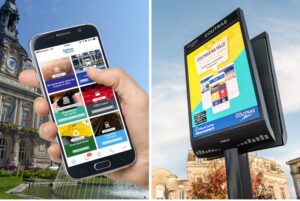 We develop real-time communication solutions for municipalities and municipalities of all sizes. You can thus inform and alert the strategic points of your territory through electronic news logs, or remotely with a mobile application. You control the information and broadcast it in real time on all your screens thanks to LumiPlay.
At the service of citizen information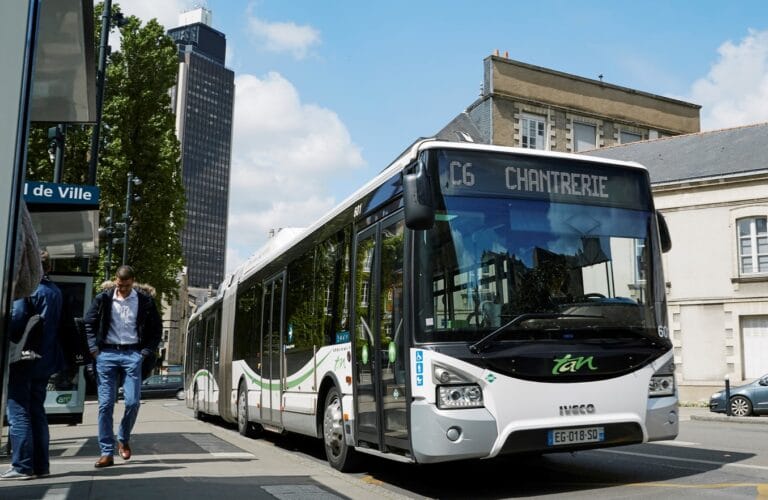 We contribute to the development of mobility by designing and developing solutions for operators and organising authorities of mobility. You improve the experience of your users by enhancing passenger information in real time, throughout their journey, at stops and in vehicles.
At the service of tourist information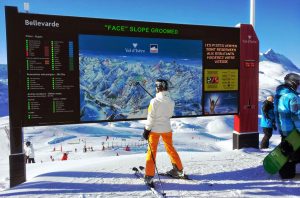 We innovate at the service of the organising authorities and operators of ski areas, to improve the experience of skiers in winter and visitors in summer, thanks to real-time communication solutions on information screens and smartphone applications. We also imagine innovative solutions that promote cycling tourism.