Legible information with excellent contrast
Lumiplan offers a complete range of weather vanes and internal displays to meet all market needs.
A range labeled ITxPT
Lumiplan weather vanes and interior displays are integrated into the ITxPT catalog of labeled modules: https://itxpt.org/catalogue/.
Adaptable to all types of vehicle
With all the different types of available support, Lumiplan destination signs and in-vehicle display units can be adapted to all types of vehicle : regular, articulated, minibus, etc. Maintenance facilities are designed in to ensure easy access on board the vehicles.
Masters of technology
Lumiplan is fully conscious of energy issues in collective transport and provides a range of low-consumption destination signs for buses, based on latest-generation CMS diodes.
Lumiplan's range of destination signs and in-vehicle display units have excellent contrast, ensuring good legibility and a 120° viewing angle. Several display types are available: colour, bimodal, and single-colour (amber or white).
These products are very rugged and come with an extended guarantee.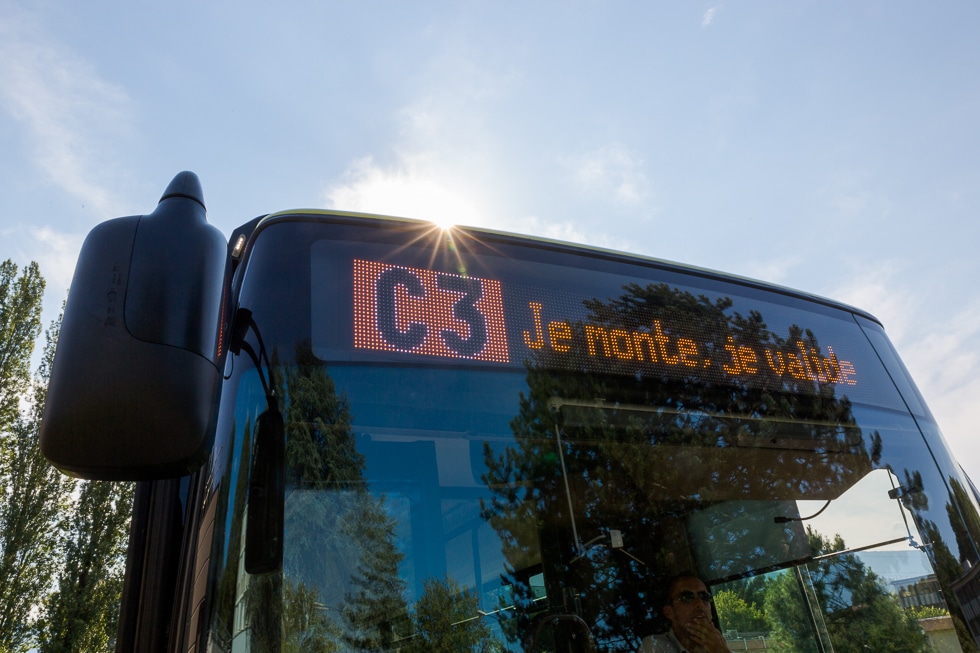 Pilot© control console
The Pilot control console is designed to facilitate the importation and updating of operating data by Wi-Fi, USB flashdrive, or Ethernet.
1DIN and 2DIN versions are both available.
Over 100,000 destination signs in circulation In France
In France
Grenoble
Lille
Nantes
Paris
Strasbourg
…
Worldwide
Algeria : Algiers, Mostaganem, Sidi bel Abbès
Greece : Athens, Thessaloniki
Indonesia
Italy : Milan, Naples, Rome, Turin
Malaysia : Kuala Lumpur
Oman : Muscat
Netherlands : Utrecht
…