A unique, intelligent tool
The Infoneige software suite manages data in real time and controls all your customer communication equipment. This software is the reference tool for creating, programming, updating, and broadcasting information in real time for the attention of residents, professionals, and skiers alike.
Designed to provide resort managers with a simple means of managing information, Infoneige features sophisticated functions for broadcasting context-driven information relevant to the place, the day, and ski area timetables. Content is generated to suit the media concerned and the creations sought: simple messaging, animation with texts and images, videos, webcam – all is possible.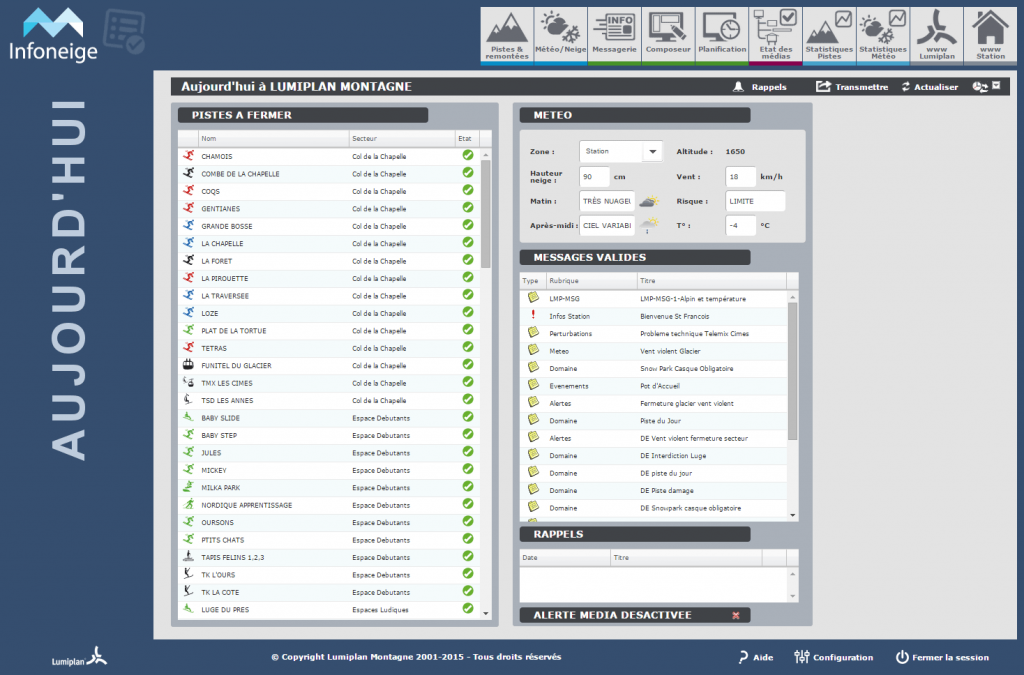 Extended features
Automated, secure management of real-time information from the resort and ski grounds.
Multichannel accompaniment of the customer's itinerary.
Local information for reassuring, guiding, and entertaining customers.
Management of people flows and waiting times to optimize customer satisfaction and the use of resources.
To enable our clients to enjoy the full potential of Infoneige, Lumiplan offers adapted training software.