Dynamic, real time information
Armed with information on the next arrivals and connections at the stop, or on possible disruptions to the service, passengers are better able to plan their wait and optimize their journey.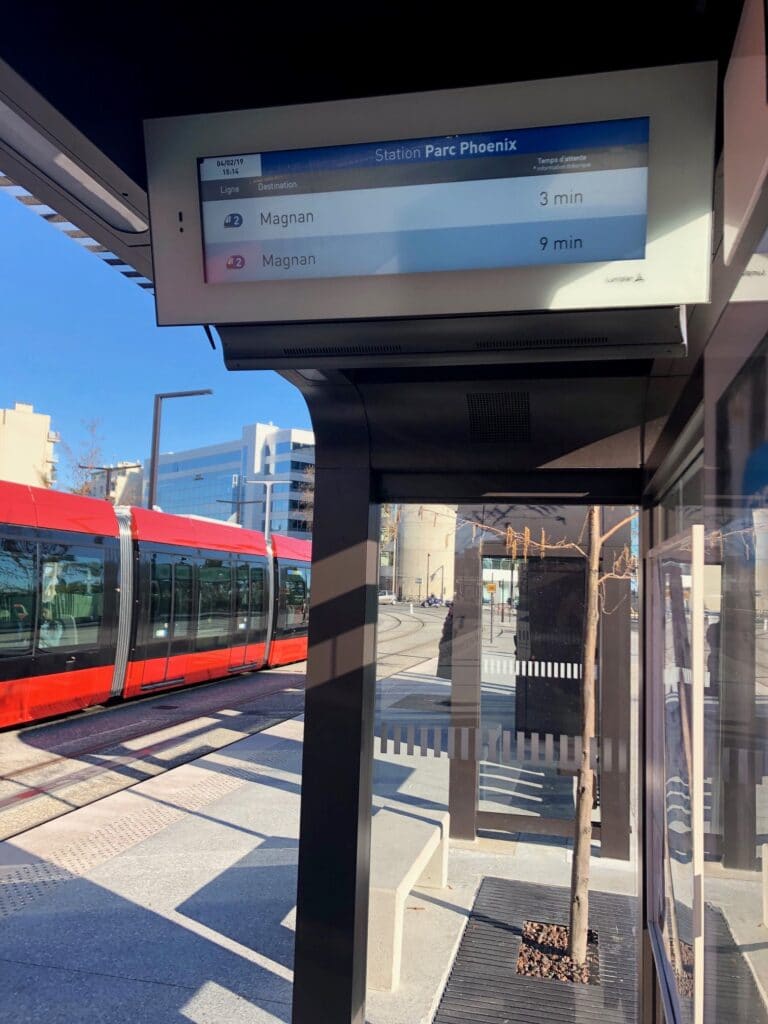 Information terminals in Nice, France
Masters of technology
Lumiplan information terminals feature a rugged, modern design that blends in perfectly with the urban landscape at their location. They can be installed on masts, posts, as upright displays or on bus shelters powered by public lighting mains, solar energy, or batteries. Connectivity-wise, they are highly versatile: 3G, 4G, Tetra, Radio, or Ethernet interfacing with existing operating assistance and passenger information systems. An audible announcement module can be easily included in Lumiplan terminals.
We have over 6,000 information terminals in operation, 500 of them outside France
In France
TCL Lyon
CTS Strasbourg
TAG Grenoble
Lens – Artois Gohelle
TAN Nantes
RTM Marseille
Nice
…
Worldwide
Ecuador : Cuenca, Santa Elena
Greece : Thessaloniki
Italy : Naples
Morocco : Rabat
New Caledonia
Romania
Switzerland : Geneva, Lausanne
…
*PIT : Passenger information terminal
*HFBS : High frequency bus service