Abundant information for passengers
With the Lumiplan information screens, operators and Mobility Organising Authorities offer enhanced and relevant content to travellers.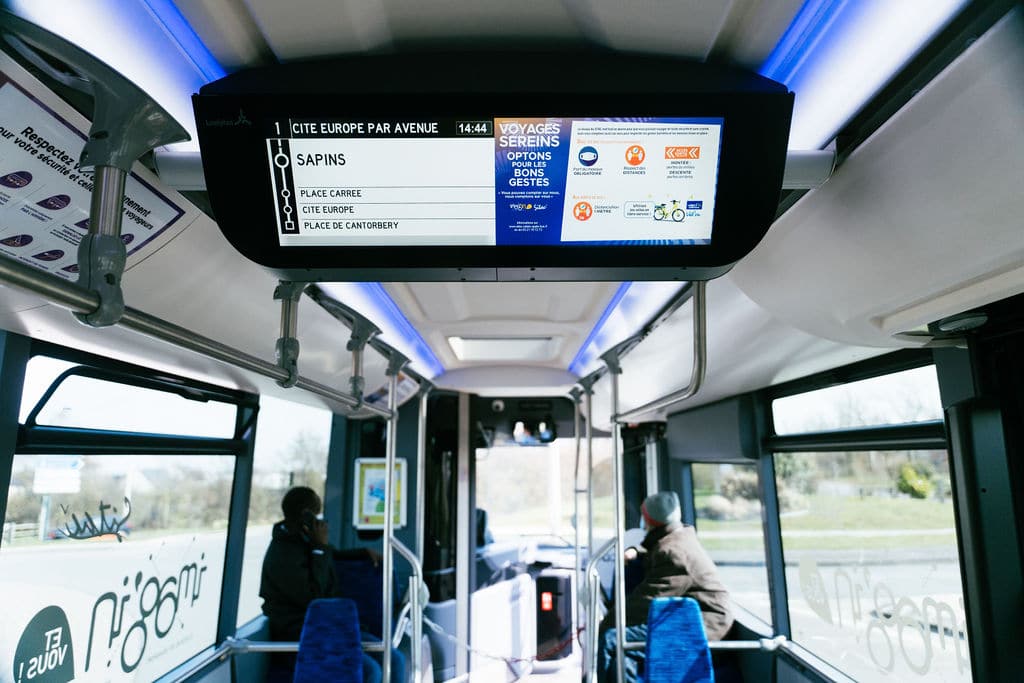 Dynamic information display
Modernize your communication to users with our range of TFT multimedia screens, often referred to as "on-board multimedia systems", which enable the following :
Display of enhanced passenger information to users: route line diagram, next stop, arrival time at destination;
Display of institutional content : promotion of the region or district, route network information;
Display of connected information: station timetables, weather, horoscope, etc.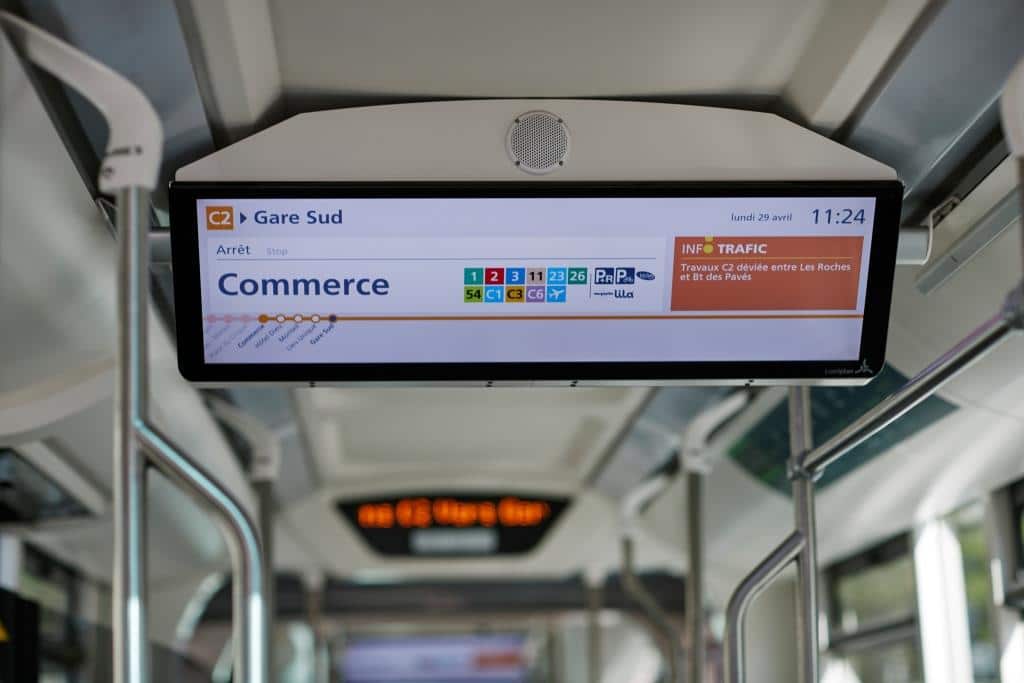 Extended features
Customizable colour and graphics.
Intuitive content management software.
Simplified update by USB flashdrive or remotely by Wi-Fi or 3G/4G network.
Complete range
19″, 29″, 37″, and 48″ screens.
Single or double sided.
Located in the passageway or built into the ceiling.
Adaptable systems
Interoperability with third-party systems.
A brightness adapted to the ambient lighting.
A range labeled ITxPT
Lumiplan passenger information screens are integrated into the ITxPT catalog of labeled modules: https://itxpt.org/catalogue/

A range referenced in the CATP catalogue
The on-board visual and sound information system proposed by Lumiplan is referenced at the Centrale d'Achat du Transport Public (CATP): https://www.catp.fr/produit/systemes-dinformation-voyageurs-embarques/.


Over 10,000 multimedia screens installed In France
In France
Chamonix
Dunkerque
Grenoble
Nantes
Paris
Saint-Etienne
Strasbourg
…
Worldwide
Ivory Coast : Abidjan
Indonesia
Italy : Venice
Malaysia : Kuala Lumpur
Slovenia : Maribor Ljubljana
…