Information accessible to all
To promote easier access to public transport, and in accordance with, for example, Appendix 11 in France, Lumiplan offers clear, synchronized visible and audible information.
The system includes the following :
An in-vehicle audible announcement (this stop, next stop, disruptions);
An external audible announcement indicating the destination as the doors open;
An in-vehicle display synchronized with the audible announcements.
They can be interfaced with third-party equipment.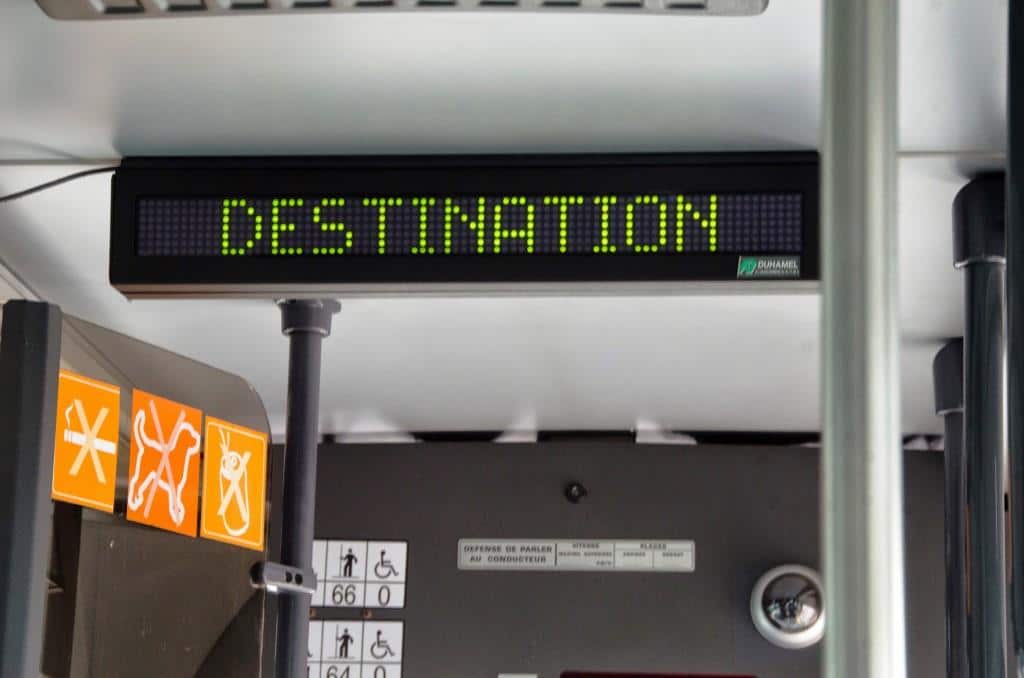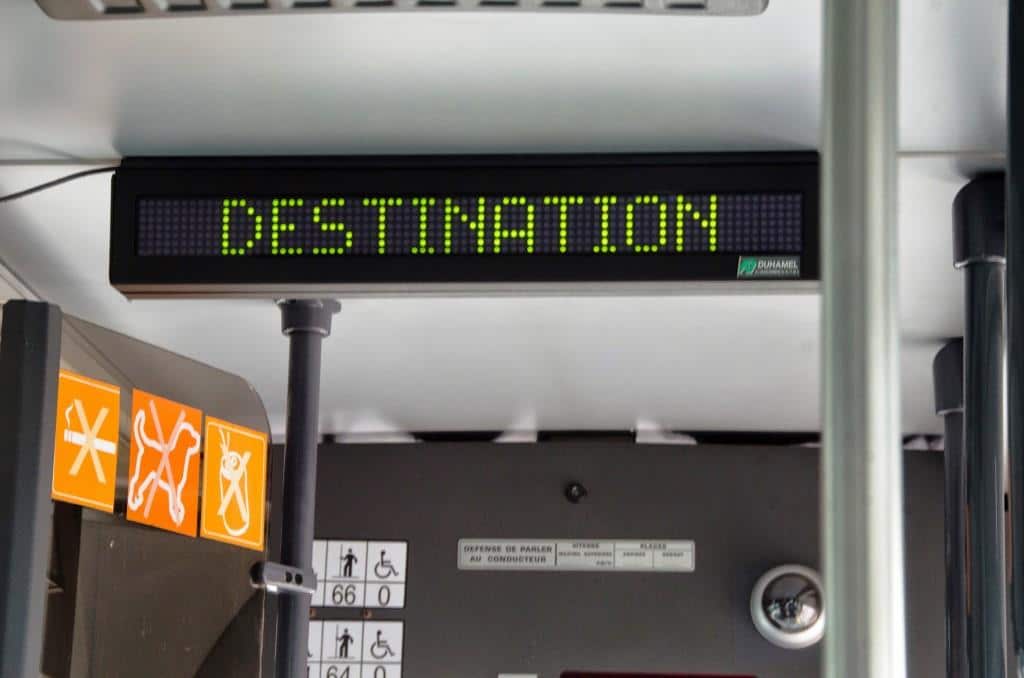 Many transport services are covered :
Angers
Autocars Maisonneuve
Cars Philibert
Calvados Department Council
North Department Council
Europ'Voyages
Grenoble
Nancy
Thionville
…