To assist and inform visitors throughout their stay, whatever their main interests, Lumiplan can provide resorts with a dynamic interconnected media network. Our Infoneige software suite along with the Composer application enables local event organizers to produce rich, attractive, useful content.
Facilitating access and arrival at the station
Arrival at a destination often coincides with the end of a long journey. With our range of single- and full colour LED screens, you can display information on access to your destination, with estimates of access times, available parking places, road conditions, special winter tyre instructions, etc. They can be installed on the roadside, at the resort entrance, and at the car parks.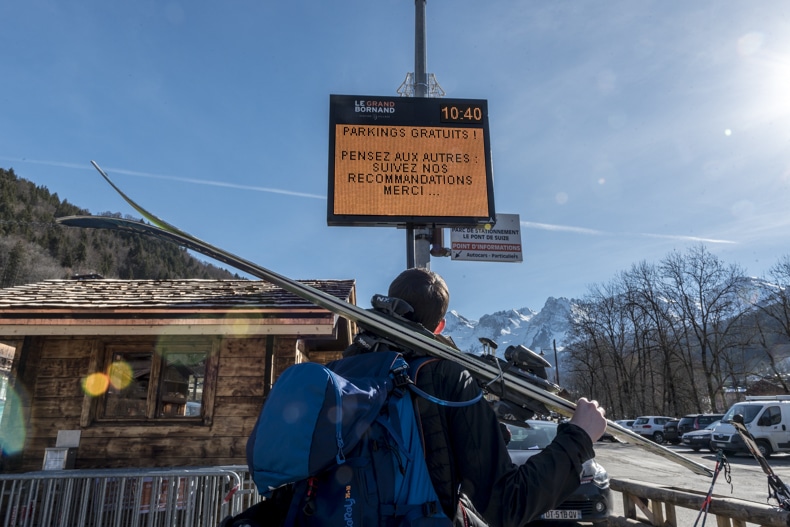 Providing good information to improve your stay
Current key information in XXL format.
Lumiplan has developed a range of giant "special snow" LED (CMS) colour screens in sizes of 2 to over 20 square metres with 4 to 8 mm pitch. The technology used gives unparalleled levels of readability (brightness & contrast), boosting the effectiveness of the resort's communication and promotion outdoors, even against bright snow. Lumiplan also offers its expertise in the creation of suitable content in order to make the most of each installation.