The database
The transportation database is a software solution that provides public transport authorities and operators with a business tool specially designed for compiling and managing the multimodal transportation offering in a unified, shared way. By relying on our tool, you will guarantee proper management of your theoretical data for the whole of the transportation ecosystem. The solution is based on the TRANSMODEL standard as well as on the standardized NeTEx and GTFS interfaces, guaranteeing the power, long-term viability, and upgradability of our solution.
Available in SaaS mode, the solution enables the following:
Compilation and management of multimodal transportation data;
Improved data quality;
Data pooling and sharing.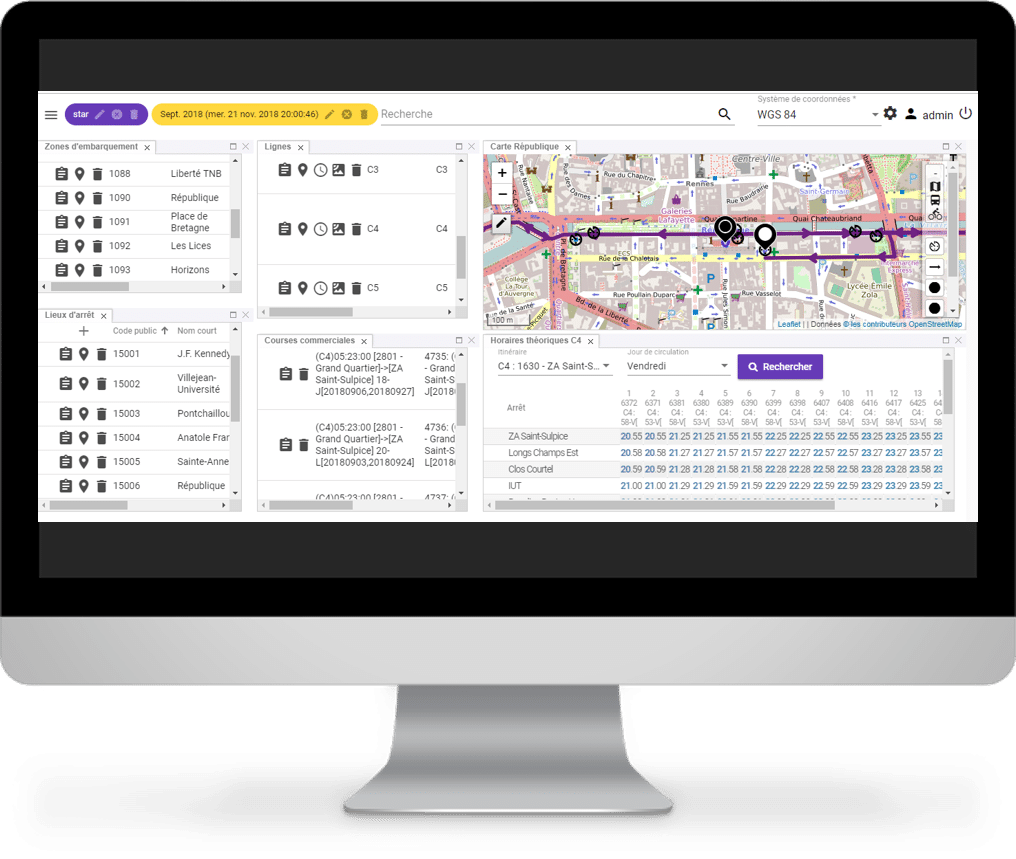 General architecture and functions
Aggregation of multi-operator and multimodal theoretical data.
Edition of topological and commercial data.
TRANSMODEL v6 / NeTEx data standardization.
Information dissemination to users.
Secure access to the database and user management.
Chronicling of database versions, with management of diffs.