Lumiplan monochrome information panels come in several sizes, offering the right display dimensions for your projects.
To optimize the legibility of our screens in line with their location and expected reading distance, our engineers have devised a broad range of LED screens. Different pitches* are available to ensure enhanced visibility day and night.
When you choose white or amber LED, you get a robust panel with a stylish design that blends perfectly with your urban environment.
Amber LED screens are available in 1.48 or 1.64 square metre formats with a 44mm pitch.
White LED screens also come in two sizes, this time in 1.40 or 1.85 square metres with an 8.4mm or 10.5mm pitch.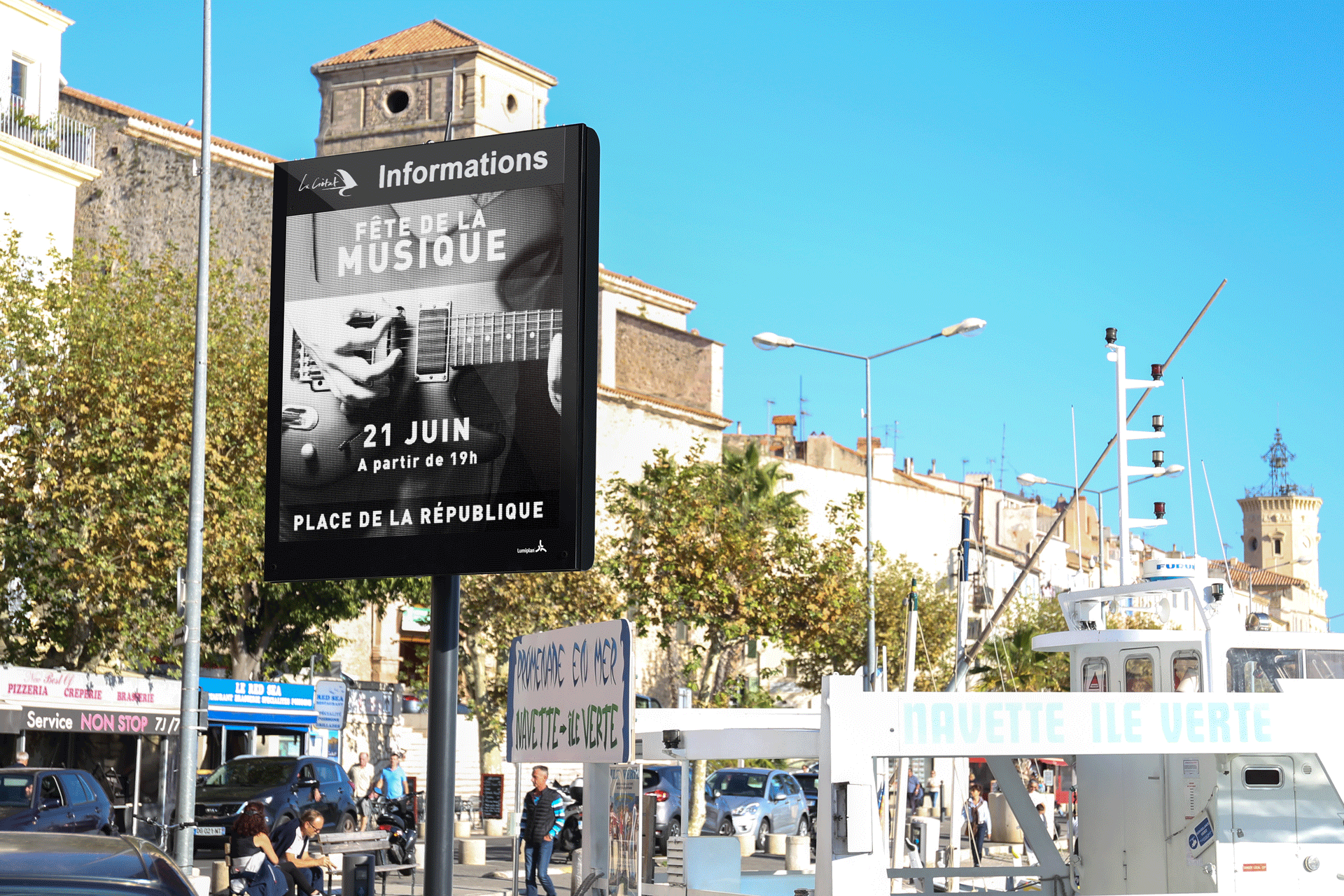 Energy usage information
Technology chosen for its prolonged viability, with optimized electricity consumption and extra-long service life for the mechanical components of our screens.
With monochrome LED, enjoy reduced energy costs, with yearly average savings equivalent to the electricity consumption of 45 households.
Our exclusive LumiAir™ and LumiSun™ processes make for a very reliable, luminous display that remains optimum over time.
Stay in close touch with the people of your town
Alert messages? Information memos? Latest news? With our monochrome information panels, communicate simply with your citizens, broadcasting texts, images, or videos as you choose.
The monochrome LED screens, with their full HD graphics cards, provide realistic images and vastly improved contrast and shade variation.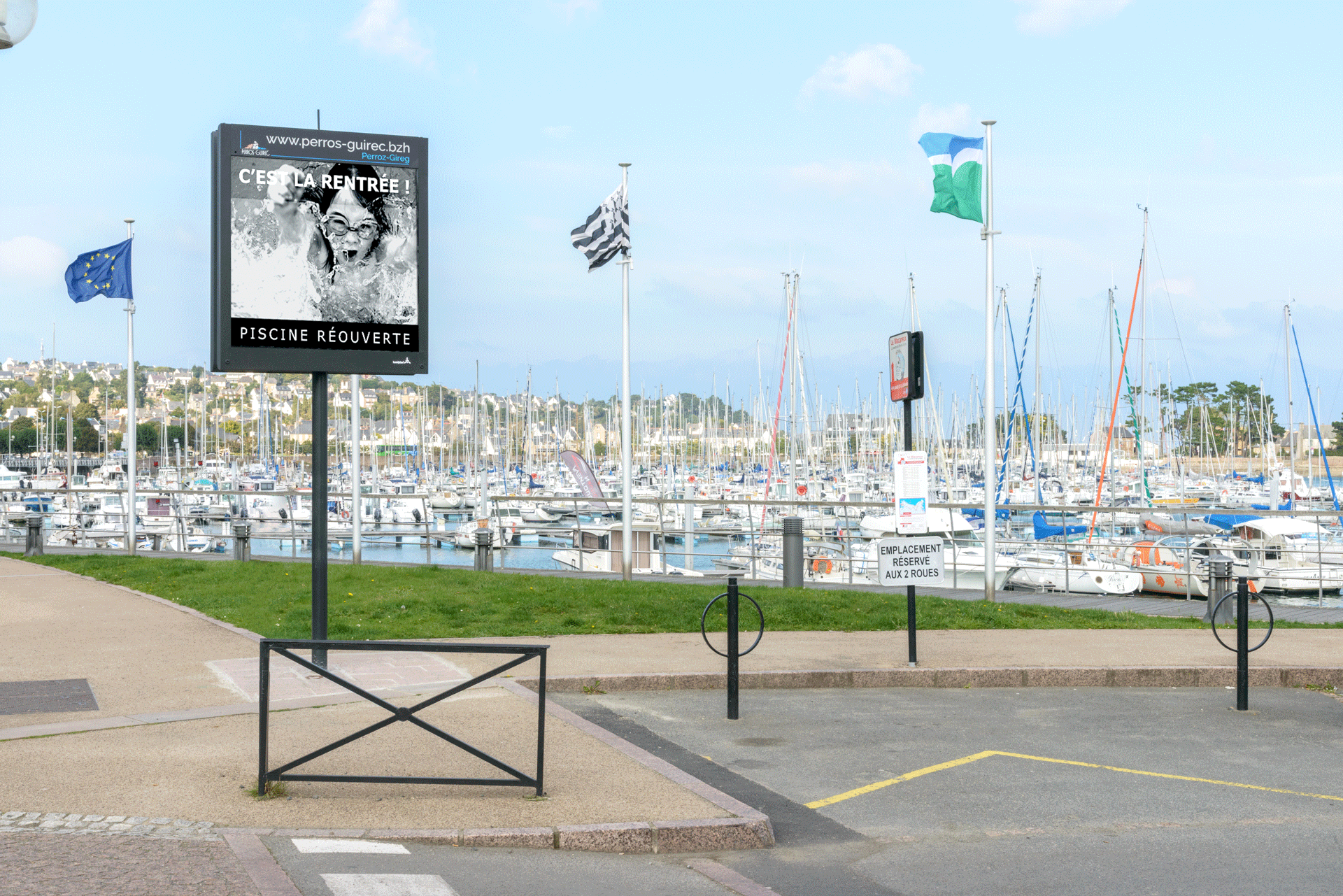 *The dot pitch is the distance between adjacent LED. It defines the resolution of an LED screen. The further the intended viewing distance, the greater the pitch can be. For outdoor displays, the pitch is chosen according to the panel's optimum viewing distance.