Interactive slope map based on HTML 5
The station "live" on all your media
A tool that adds genuine value to your site, the interactive map developed by Lumiplan will soon become indispensable to your customers on the Web, social networks, smartphones, etc. The two versions, "Essential" and "Excellence", are a must-have of the digital age!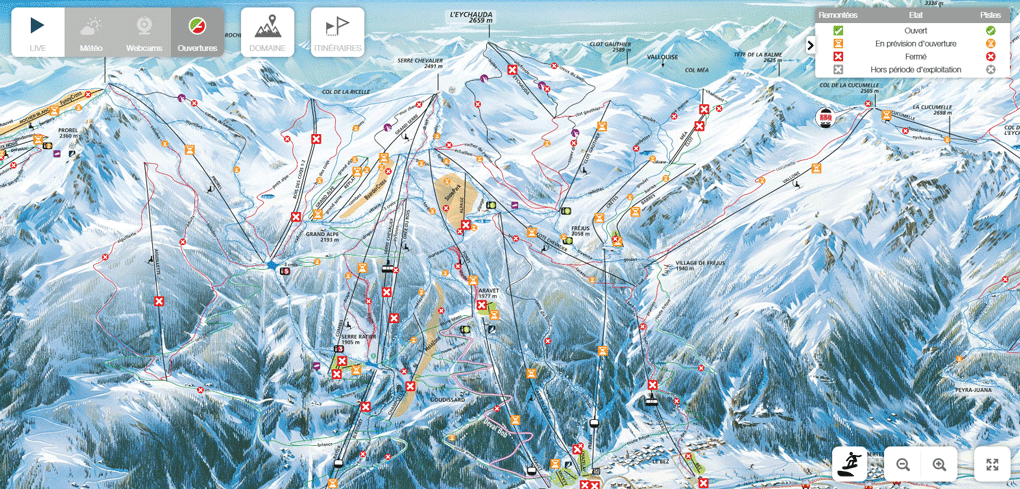 Dynamic itineraries
Let yourself be guided!
When skiing alone or with the family, maybe you want to explore the grounds or reach a specific place, or return to your starting point by the shortest possible path. The "dynamic itinerary" function available for the smartphone app will provide you with a unique, safe experience that takes current conditions into account. Keep a free spirit, relish the occasion, enjoy nature and the landscapes!