The interoperability of passenger information is at the heart of mobility issues.
Lumiplan has always paid particular attention to these issues:
By offering sustainable passenger information solutions based on standards
By participating in the SIRI and NeTEx passenger information data standardization groups.
Today, Lumiplan continues its commitment by obtaining the ITxPT label for its on-board passenger information solutions.
The labeling of all Lumiplan's on-board passenger information solutions
Lumi.Sign destination signs, Pilot driver's desk, Lumi.Screen multimedias screens and Pilotbox on-board computer, all Lumiplan on-board passenger information solutions integrate the ITxPT catalogue of labelled modules https://itxpt.org/catalogue/.
With this certification, Lumiplan reaffirms its willingness to support its customers in the standardization of on-board architectures in order to make projects simpler to implement, more open and therefore more competitive.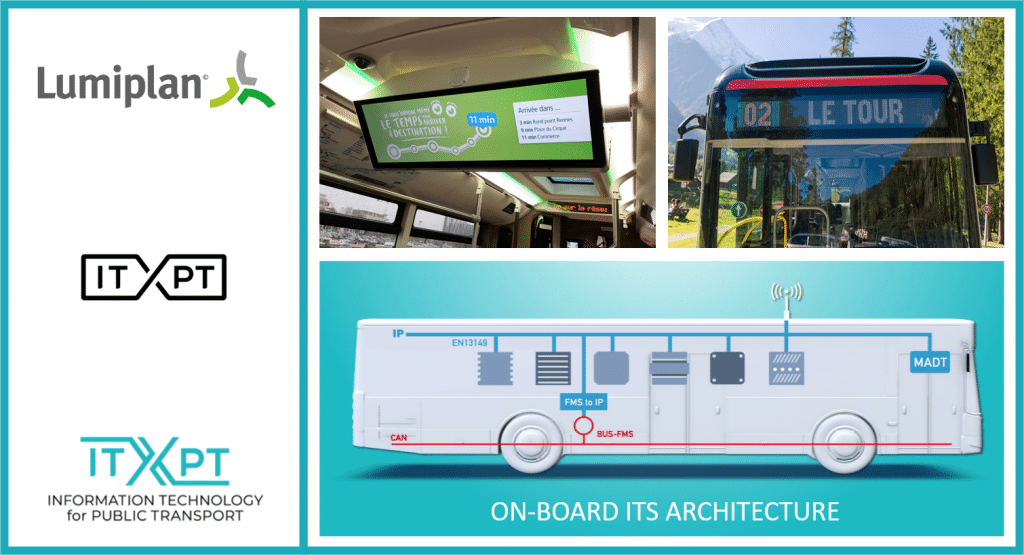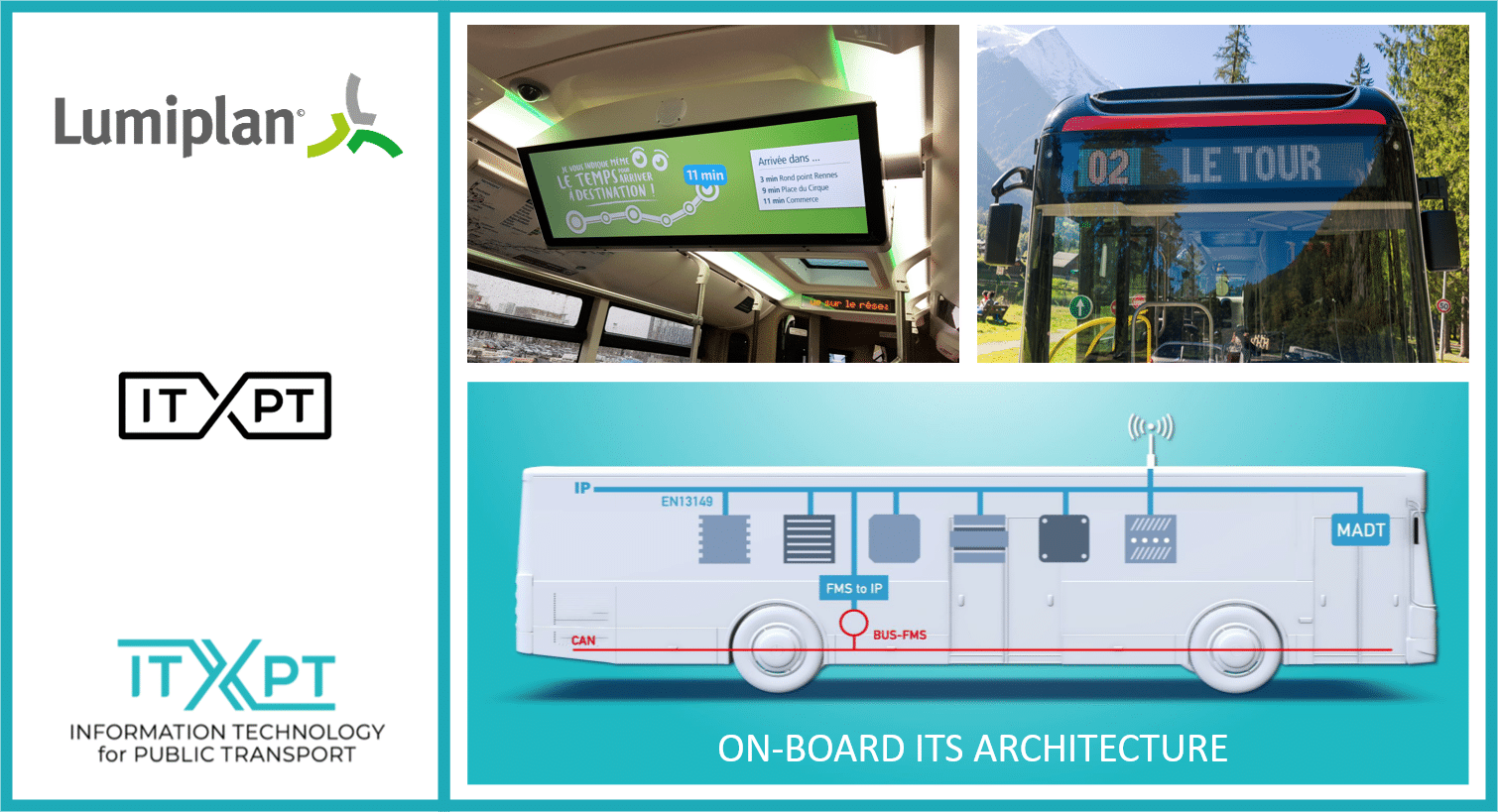 Lumiplan's investment in the ITxPT association
As Principal Member, Lumiplan is fully involved in the definition work of ITxPT and the implementation of standardised architectures. Lumiplan also actively participates in the ITxPT workshops, notably concerning the definition of the Dynamic Passenger Information (DPI) software service, which aims to standardise the passenger information component of the EN13149 standard.
The ITxPT association
The ITxPT association aims to promote the interoperability of systems on 3 levels of standardisation: hardware, communication protocol and software service. Its action aims at simplifying the installations on board vehicles, the integration of systems between them and their evolutions in order to lower project costs.https://itxpt.org/